LOVE THY NEIGHBOR
Bringing hope and restoration to Compton through quarterly beautification events.
DONATE
"We paint. We clean. We heal. That's what we do."
Ken Korver, The Compton Initiative
The Compton Initiative is a non-profit organization founded in 2006 with a 40-year commitment to restore the City of Compton by painting homes, schools and churches on quarterly workdays in partnership with individual volunteers and other organizations.
Starting with a small group of volunteers eager to show love and inspire hope, we've grown to thousands of caring workers of all ages and backgrounds in yellow shirts who serve across the city.
We offer community organizations, service groups and non-profits an opportunity to make a sustainable impact in Compton by instilling a sense of care and pride within each neighborhood.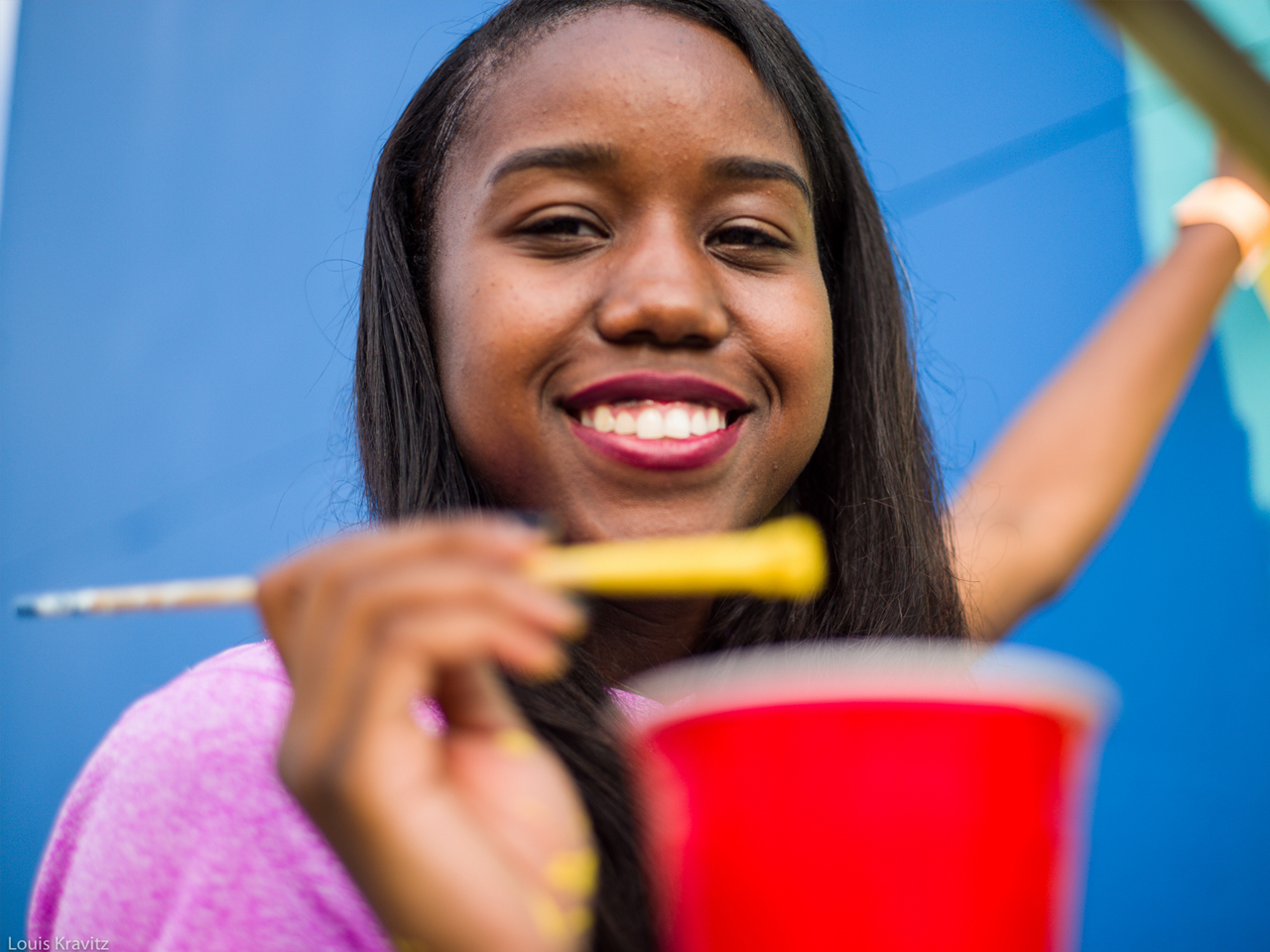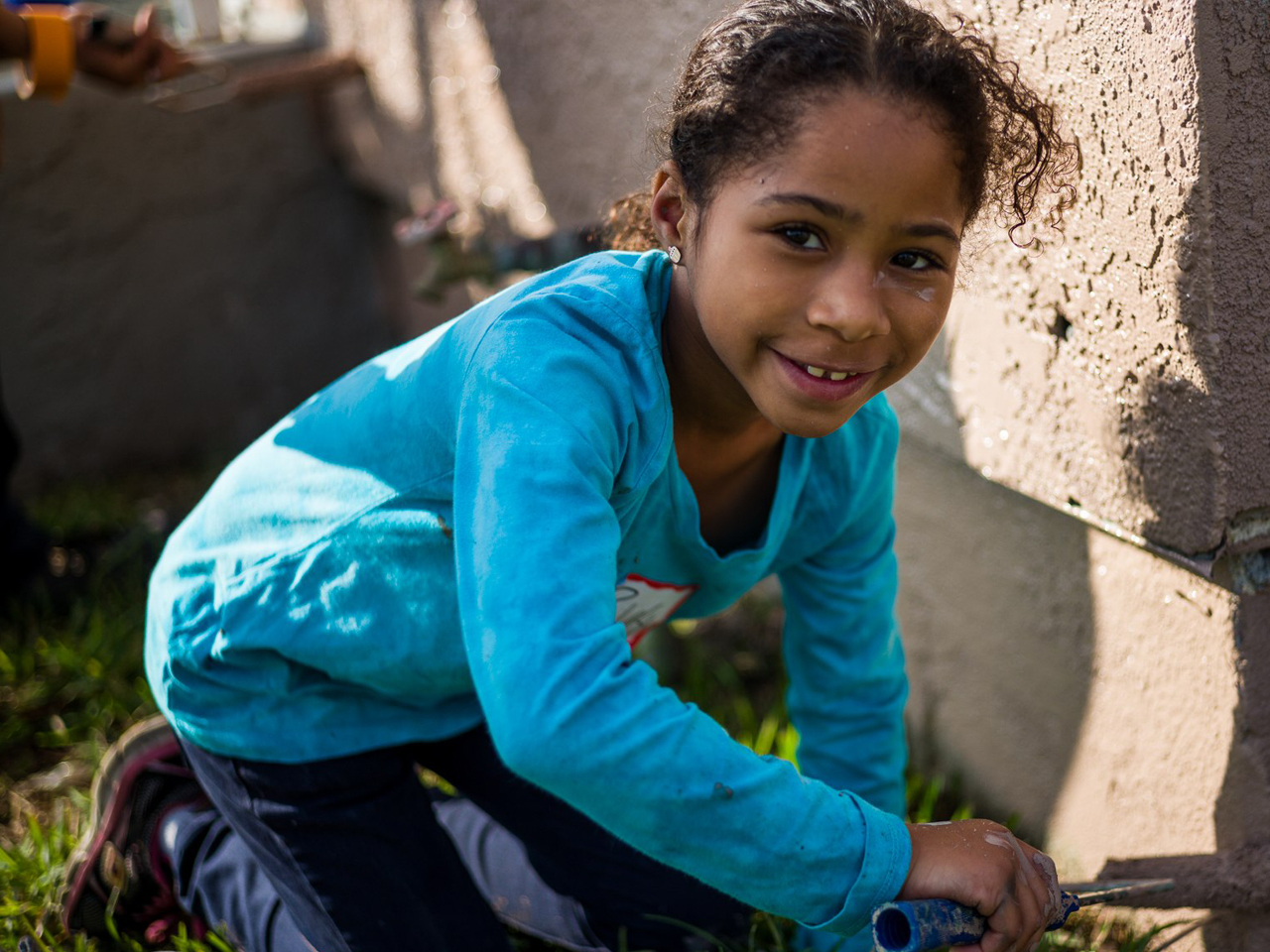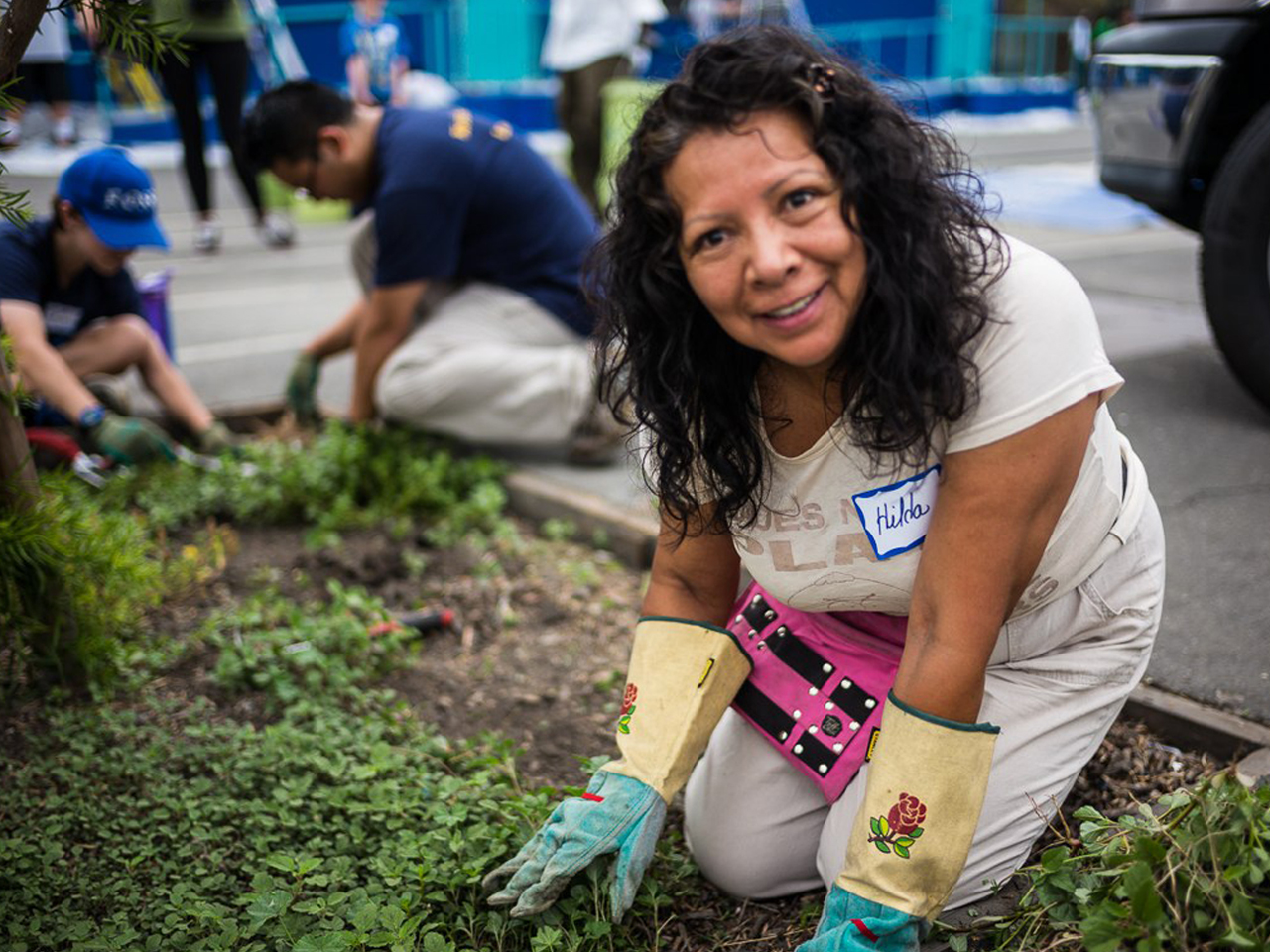 In 2005, Compton reached its highest murder rate in ten years and ranked among the most dangerous cities in the United States for its thirtieth year. The city epitomized a failed society and was known around the world for its images of gang violence, social disorder and urban blight.
Our initiative connected with community leaders and residents who were ready for change, knowing Compton will prosper when the community and neighboring cities join together to make a difference.
We are united with a clear, long-term commitment to paint homes, schools and churches across the city at no cost to property owners.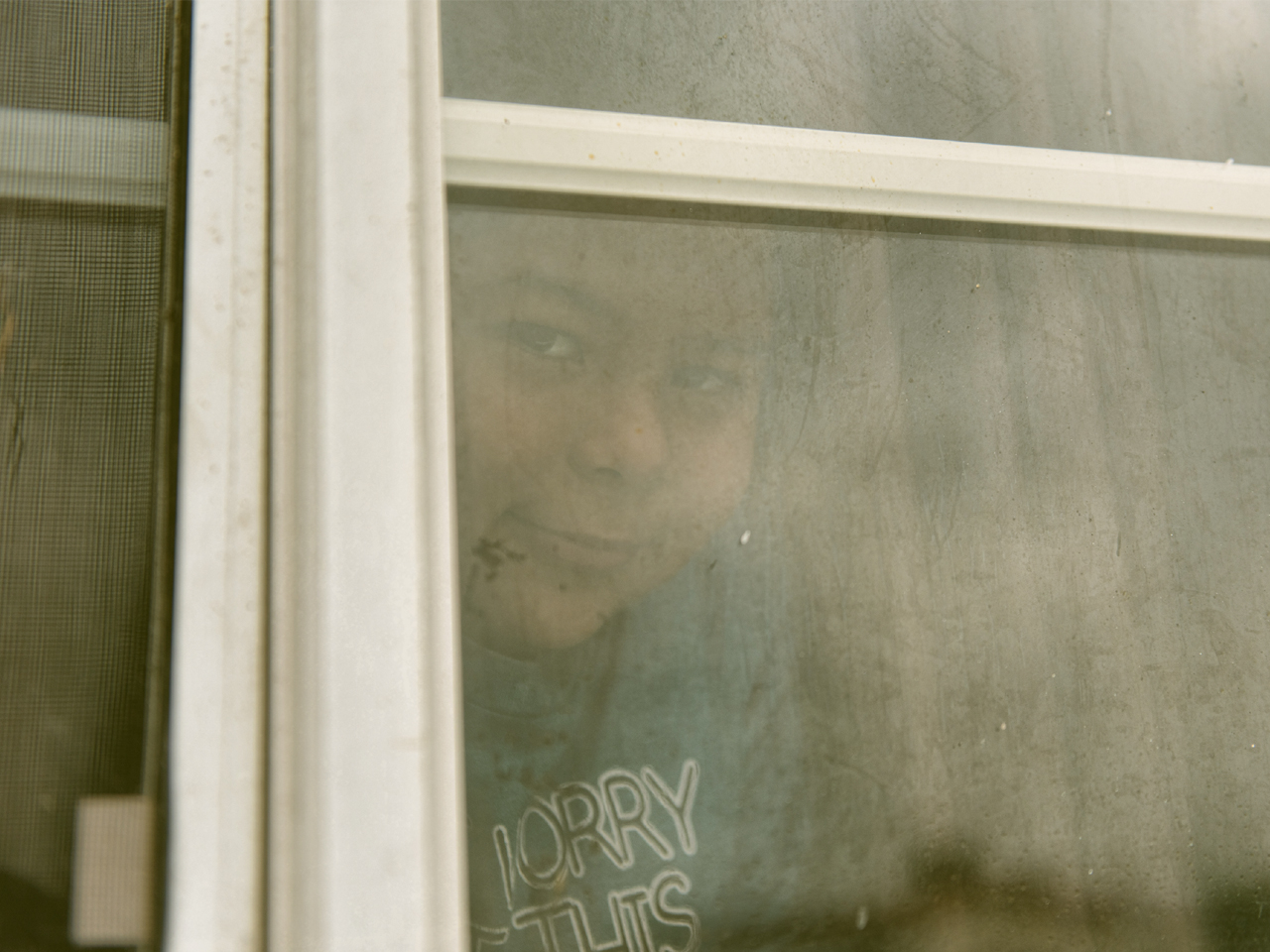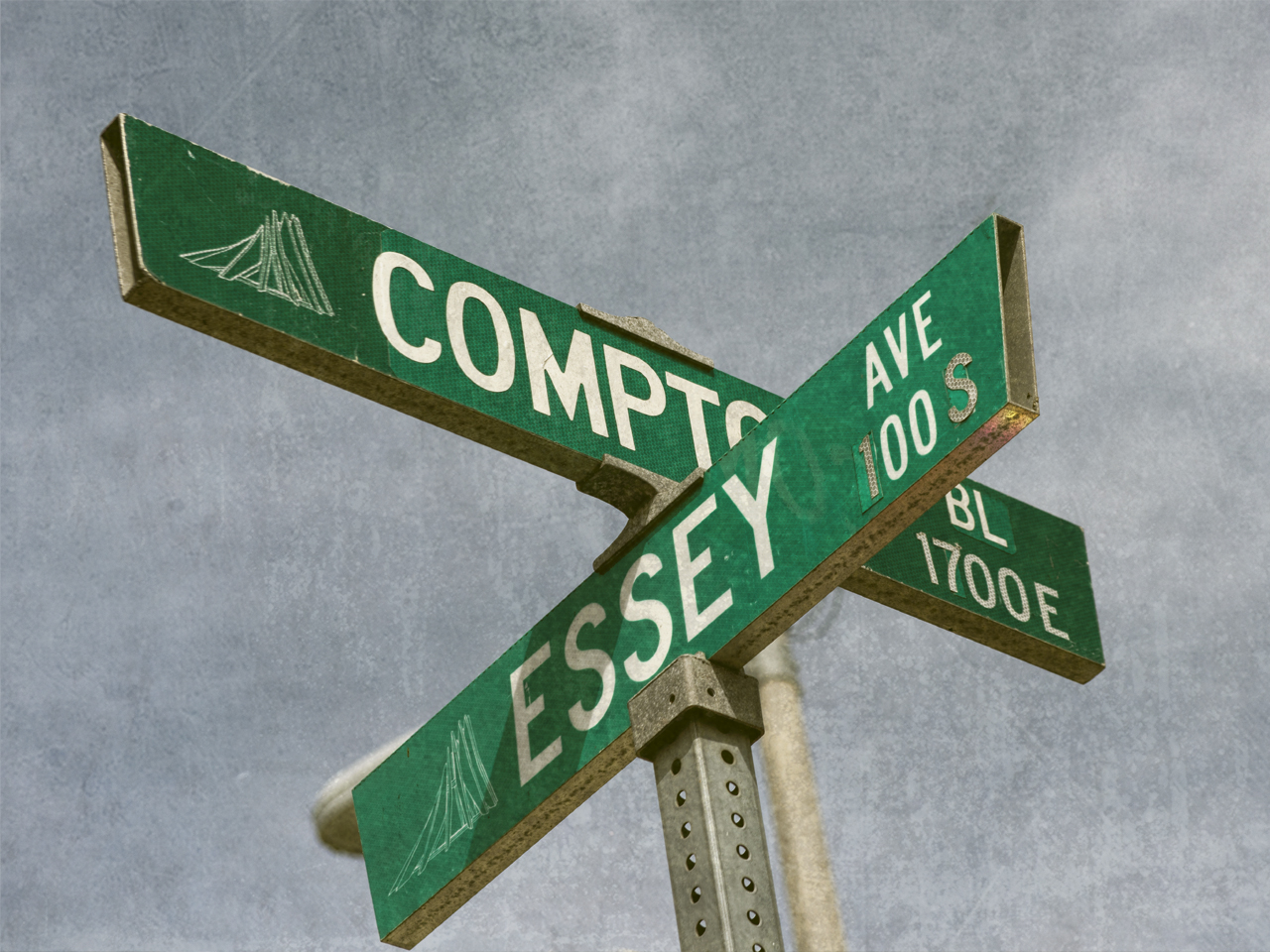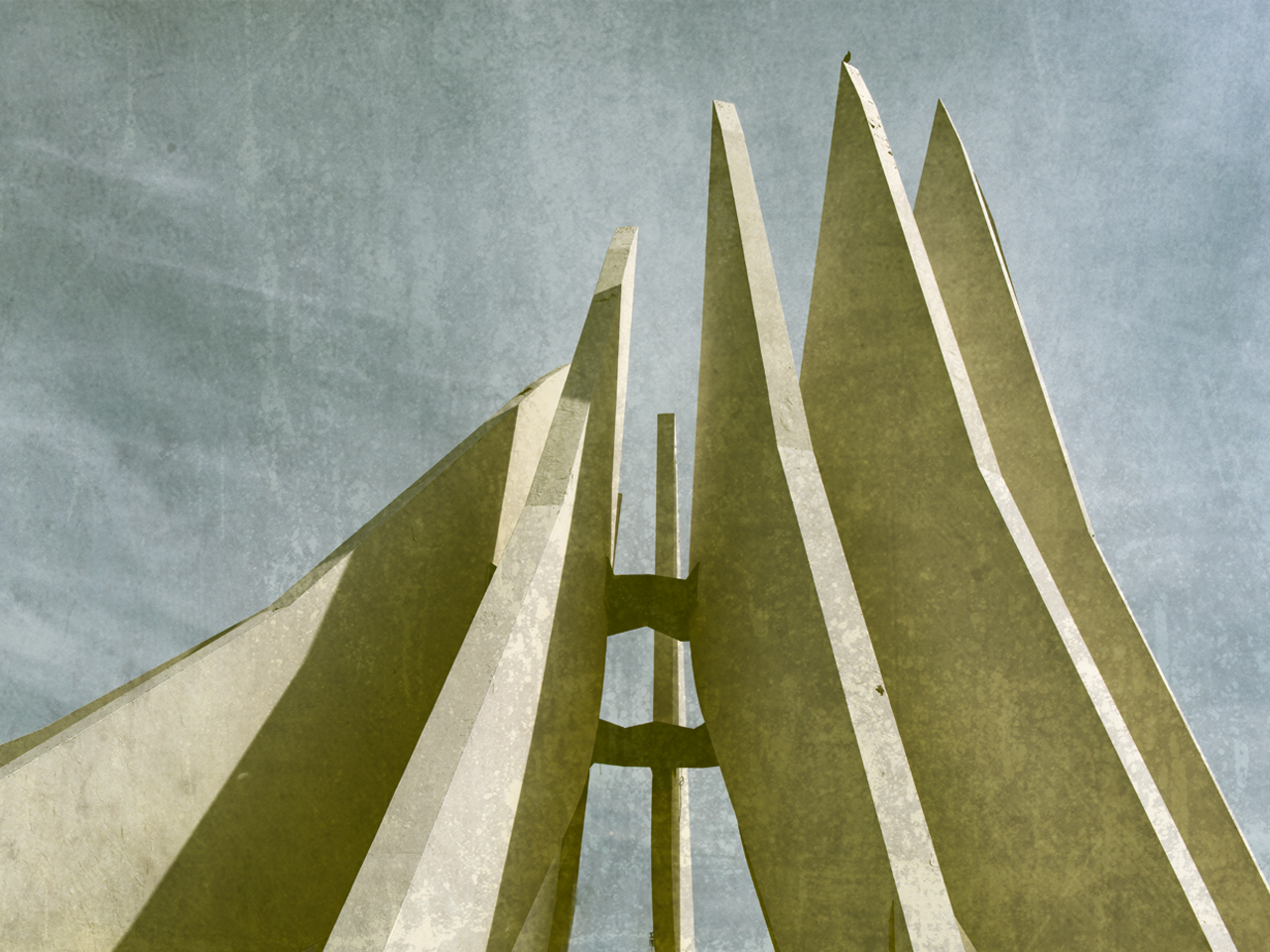 The primary activity of the Compton Initiative is the quarterly workday, when we match large numbers of volunteers with 20-25 prepared work sites. Each event includes painting, debris removal, yard work and graffiti removal at homes, schools, churches and public spaces.
To date, we've beautified over 573 homes, 372 buildings at 30 schools, 35 church buildings, 31 public spaces, 2 medical clinics and 134 murals.
With each beautification event, grateful residents marvel as their homes go from dull to vibrant in just a few hours, and astonished students return to freshly painted schools and a new sense of pride.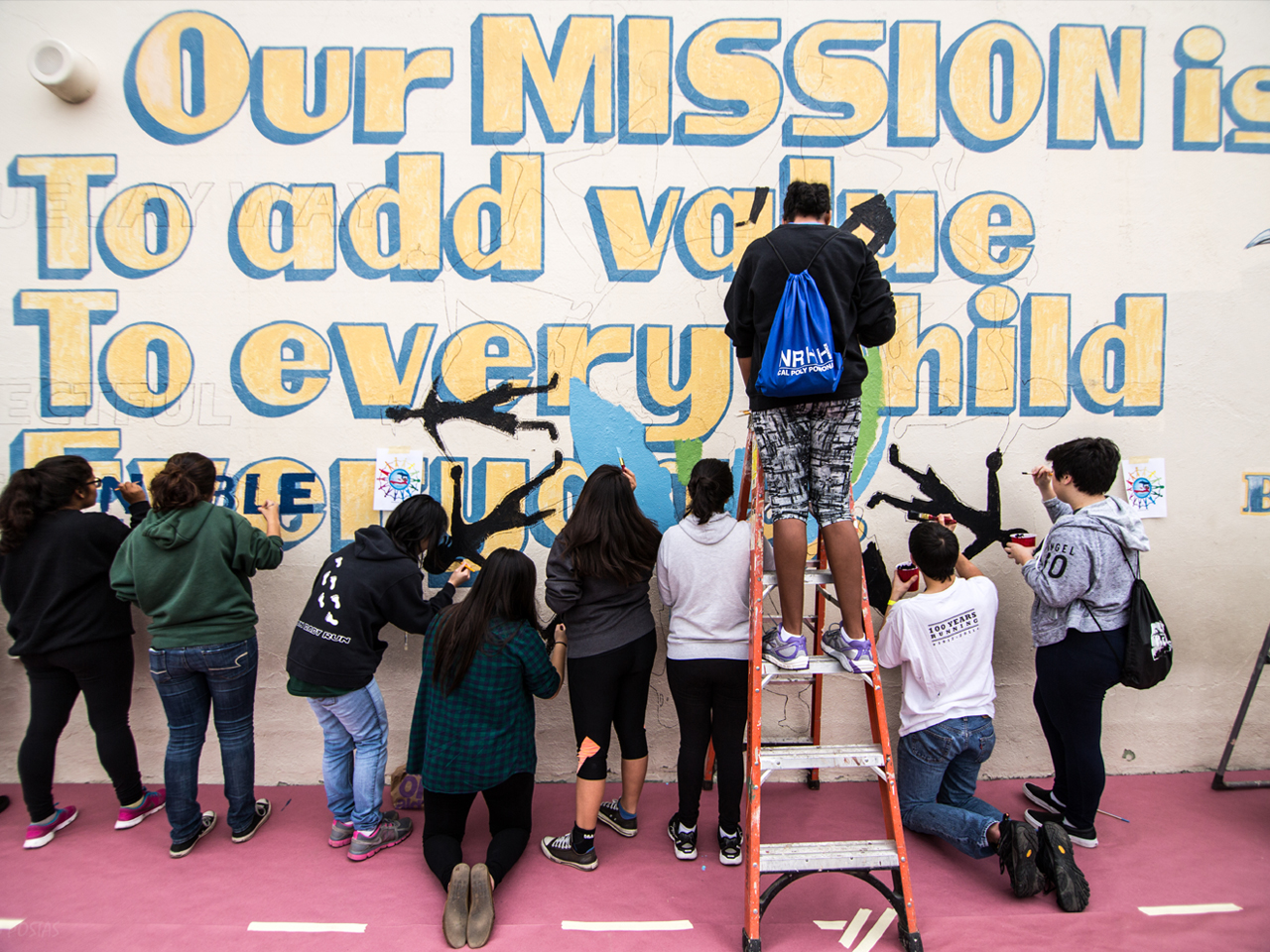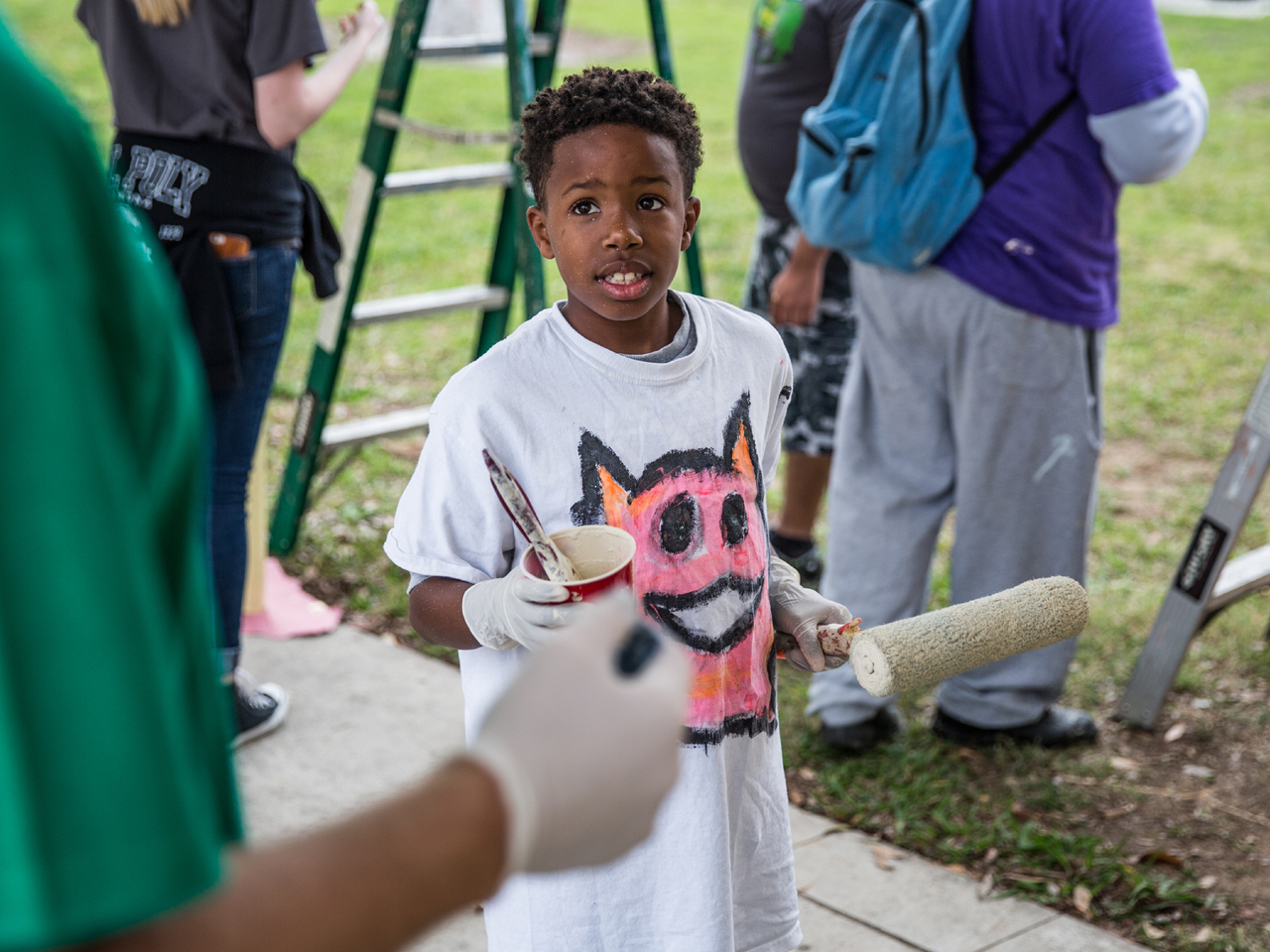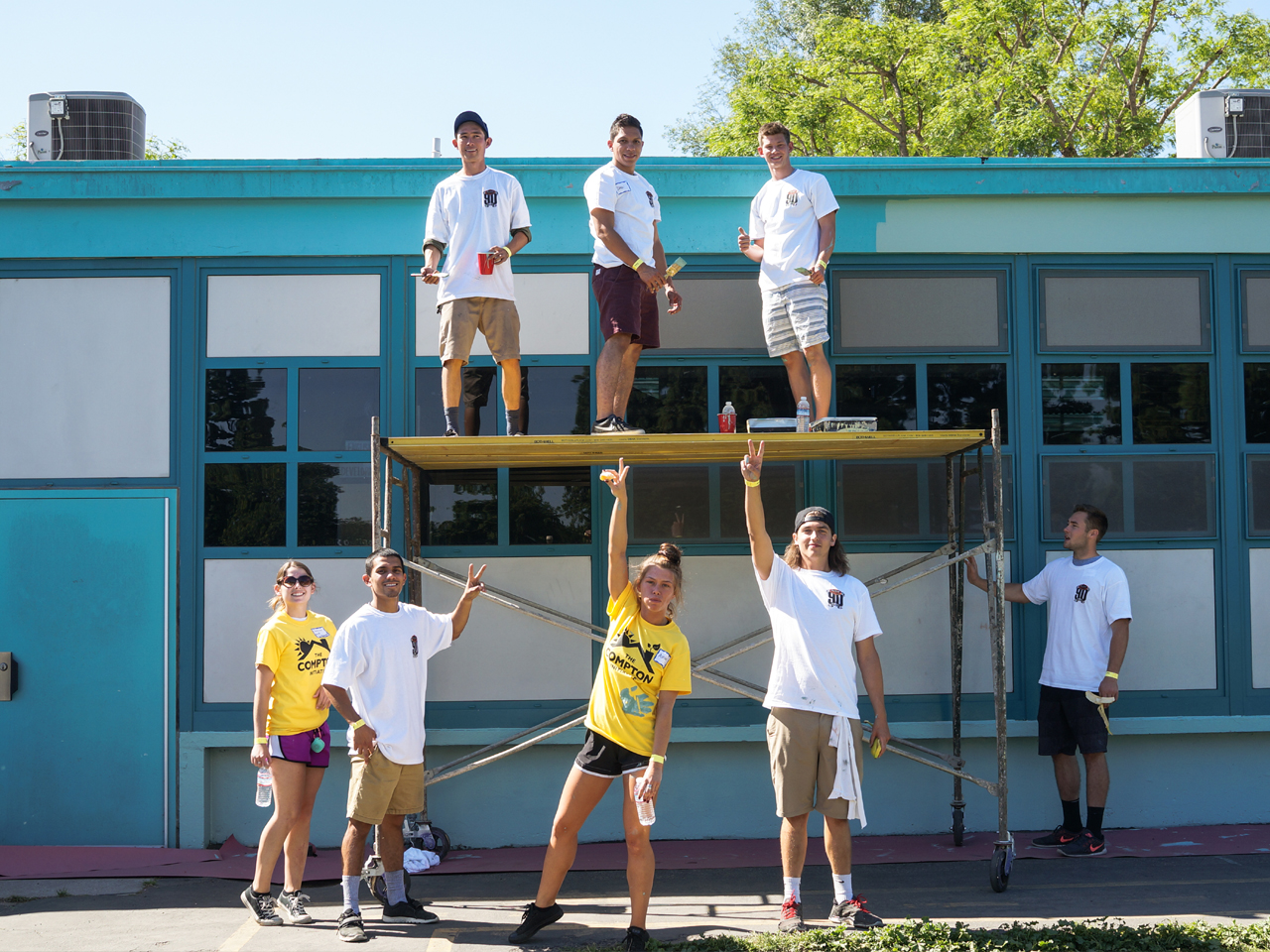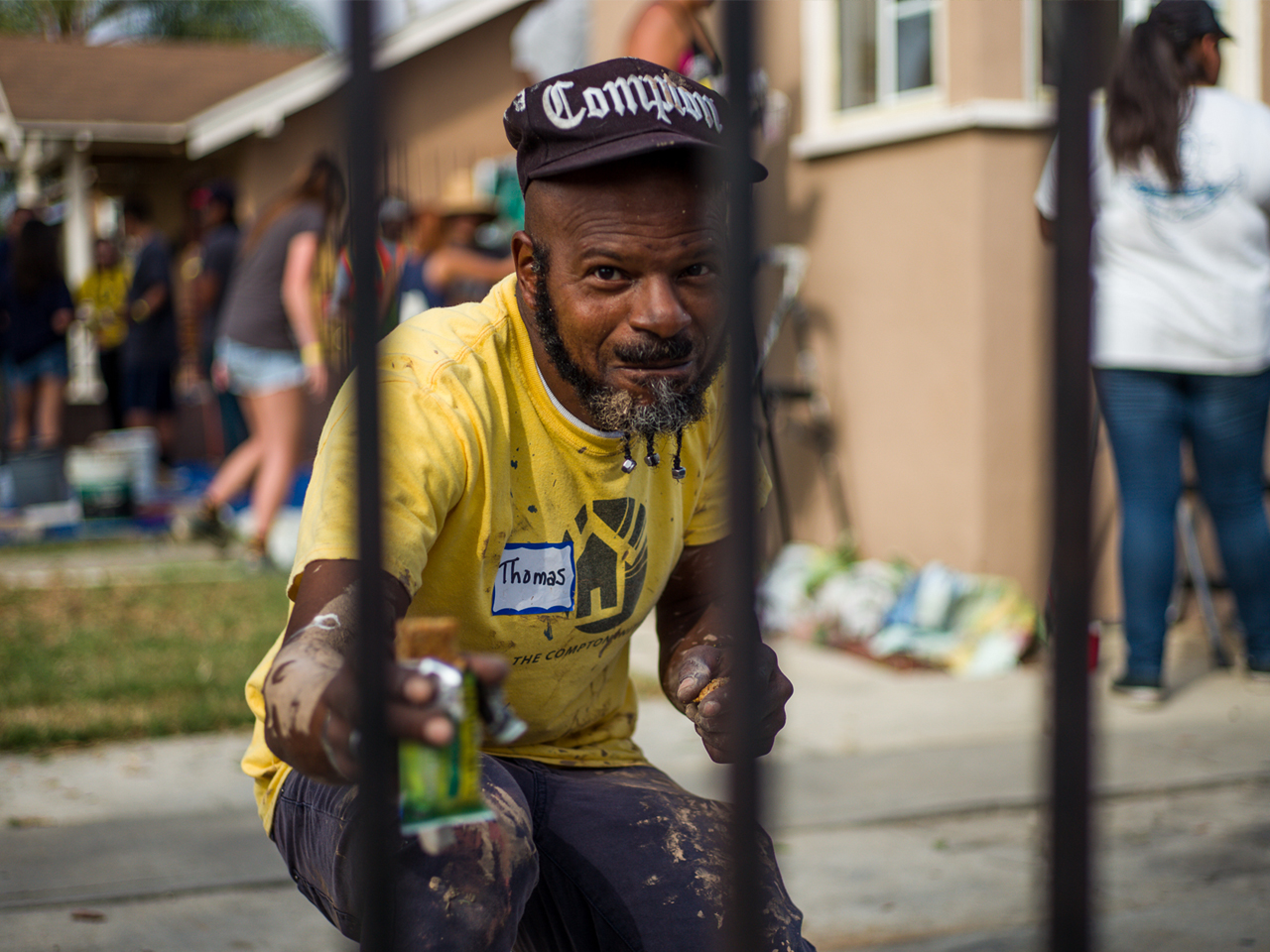 "We're here to tell our neighbors that we love them."
Michelle Long, Volunteer
Save The Date
Join us for our next event on Saturday, October 15, 2016.
"We're thankful for every single one of our volunteers."
Jeudy Mom, The Compton Initiative
I've lived here my whole life. It's an eye opener to everyone in Compton, the fact that we can come together and make this city a better city. I'm a member of The Compton Initiative and I think everyone else should be too. Brandon Jennings
Because of your hard work, your dedication, your labor of love, and your commitment to the city of Compton; it has truly inspired us to upkeep our city and make certain that we keep it clean for generations to come. Aja Brown
We're going to continue to make a difference in the lives of the men, women, boys, and girls who live in Compton, and we're going to transform their schools and their neighborhoods from the inside and out. Ed Robinson
"Tune in and be part of something amazing."
Leslie Ponce, Volunteer